Dahlias Still Enchant Gardeners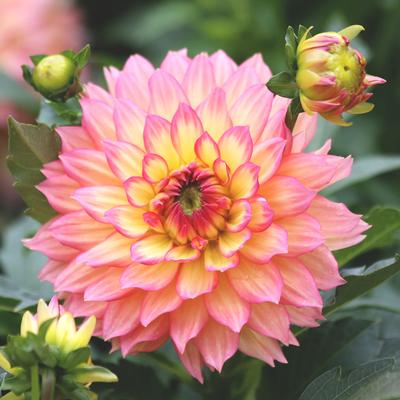 Dahlias still enchant gardeners.
I love dahlias. What can I say?
But then gardeners have loved this plant since it was first introduced from Mexico into Europe in the eighteenth century.
We treasured them so much that both in England and in America the early nineteenth century witnessed a 'dahlia mania.'  Gardeners coveted the newest dahlia.
Head gardener at Chatsworth Joseph Paxton (1803-1865) wrote a book called A practical treatise on the cultivation of the dahlia (1838).
In the book Paxton said "The state of perfection to which [the dahlia] has already attained is absolutely unparalleled in the history of any other plant or tribe of plants at present known to our collections; and perhaps I shall not be guilty of a departure from truth when I say, that it is at present by far the most interesting, beautiful and popular autumnal-flowering plant, of which the gardens of this country can boast.
"It is conjectured, that the number of named sorts of varieties of this plant now in cultivation, exceeds one thousand." It was the 1830s and already gardeners could choose from one thousand varieties of the dahlia.
Dahlias continue to enchant gardeners to this day.
Recently I received a notice from Longfield Gardens about its offer for a selection of 'border' dahlias. That is a terrific idea. 
Why not plant dahlias as a border?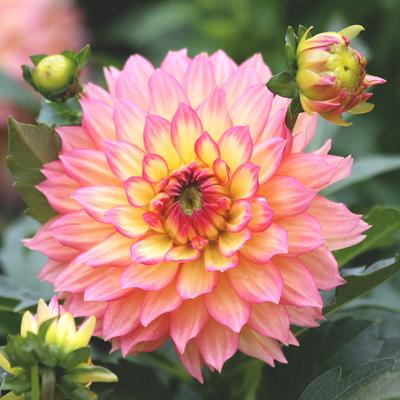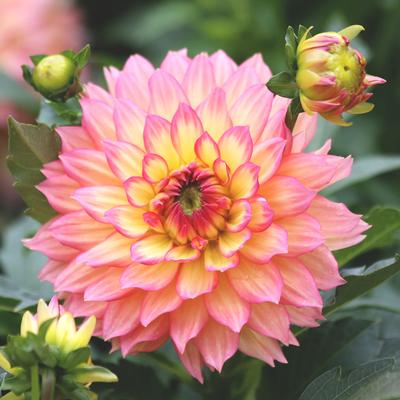 Dahlias are a terrific flower for containers, beds, as well as borders.
Paxton wrote "No plant, or tribe of plants, of the most acknowledged beauty, or the most extensive variety of form and colour, has ever excited so much interest and attention, or been so successfully and universally cultivated by British florists and horticulturists, as the one here noticed."
English horticulturist Neil Kingsbury said in his new book best adult dating free milf bbw that today there are fifty-seven thousand varieties of dahlias on the market.
Surely that number is more than enough for that dahlia enchantment so many of us feel.