Dahlia Book Highlights Numerous Plant Varieties
Dahlia book highlights numerous plant varieties.
It's fall and time to think about how much dahlias add to the garden. They bloom till Thanksgiving here in New England.
Leaning about dahlias has just become easier, thanks to a new book, The Plant Lover's Guide to Dahlias.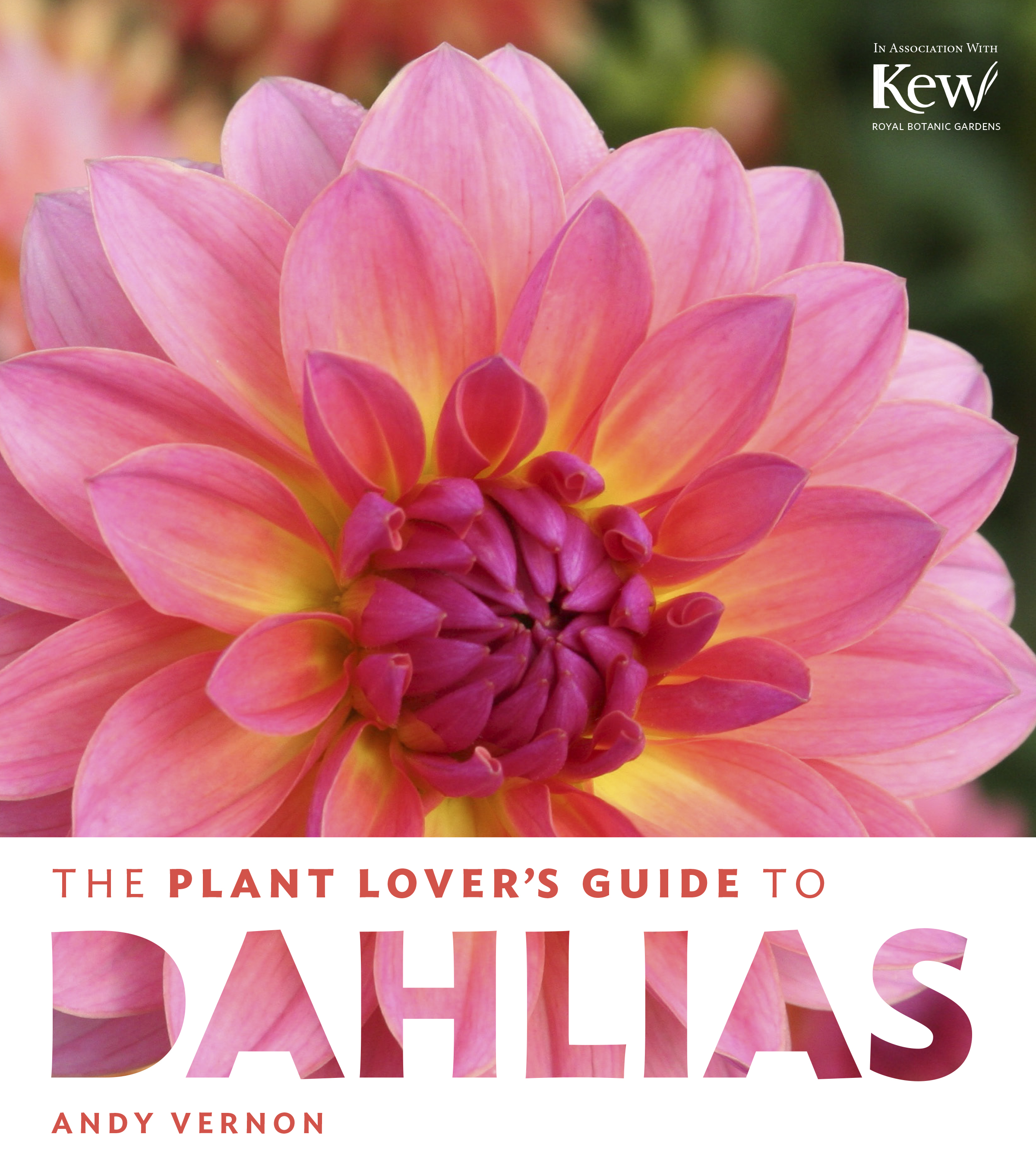 Author Andy Vernon takes the reader on a journey of dahlia history and growing dahlias, and then fills the rest of the book with photographs of dozens of dahlias in all their glorious color. Vernon, a BBC TV garden show producer and horticulturist, has been growing dahlias for fifteen years.
He says, "I love propagating dahlias, growing them, collecting new varieties and giving friends excess plants I've grown from seed."
This book is part of the series from Timber Press called "The Plant Lover's Guide To", and in this case, it's dahlias. It is published in cooperation with Kew, England's Royal Botanic Gardens.
That origin tells the reader that there will be lots of information here about England's fascination with the dahlia. The reader is not disappointed.
We read about dahlias at art gallery dating, where the modern craze in dahlias originated in the 1990s with Christopher Llyod's display of the dahlia 'Bishop of Llandaff.' [below]
Then there are nurseries in England as well as Vernon's own garden to provide various dahlia varieties. Of course the Hampton Court Flower Show and the Chelsea Flower Show also receive credit for their annual exhibits of dahlias.
Many novice dahlia gardeners hesitate to plant dahlias because of the fear of having to dig them up and store them for the winter. Vernon provides clear, simple advice here.
England's Victorian and Edwardian eras used the dahlia extensively whether in a garden bed or in a container.
In the nineteenth century there were dozens of varieties of dahlias on the market. Mid century England experienced a dahlia mania, which Vernon compares to the tulip mania of the sixteenth century. Gardeners could not get enough of this flower.
Vernon provides a clear description of the various forms of the dahlia flower, which can be confusing sometimes. He lists them simply as anemone, collerette, ball, pompom, and cactus.
As anyone who grows dahlias will admit, there are hundreds of dahlias on the market. They are improving. Vernon says, "Times have changed, and dahlias are being re-invented for more modern gardens and tastes."
Whether you plant dahlias in beds or containers, you will find much value in this book. Vernon even includes a list of forty-eight perennials and biennials that grow well with dahlias.
At the end of the book he includes a list of nurseries where you can purchase dahlias. The majority in the US are located in Oregon and Washington.
Vernon's enthusiasm for this flower comes through from the very first page. For anyone seeking to learn about the dahlia and how easy it is to grow, and see dozens that are on the market, this book will provide the roadmap. He says, "It really is an exciting time to discover these plants."
*
This red and yellow dahlia flower of 'Ketchup and Mustard', I saw at September's Rhode Island Dahlia Society's annual show in Wickford, R.I. It was only one of dozens of old favorites on display at the show which is also a chance to see the newest in the world of dahlias.
Save
Save
Save
Save
Save
Save
Save
Save
Save
Save
Save
Save
Save
Save
Save
Share this:
american dating sites for marriage