Cultural Landscape Report for Nineteenth-Century House and Garden Museum
New Bedford, Massachusetts is home to the Rotch-Jones-Duff House and Garden Museum.
The three proper names belong to the series of owners of the property from 1834 when the house was built to 1981 when it became a partner in the New Bedford Whaling National Historical Park.
Today it is a beatiful public garden, featuring a mansion built during the height of the whaling industry.
In order to understand the history and development of the landscape, the RJD House and Garden Museum Executive Director chose to undertake a cultural landscape report.
The Pressley Associates from Newton Centre, Mass., a landscape architectural firm, did the research and wrote the Report.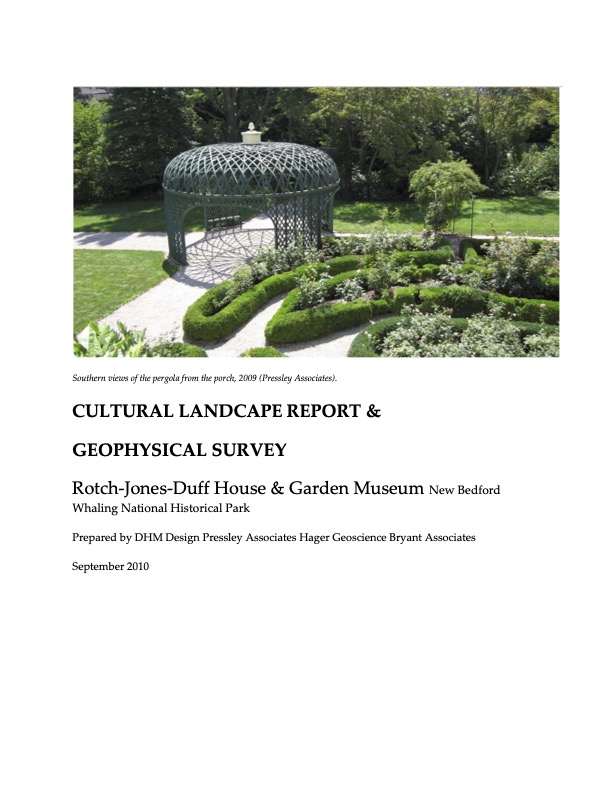 It is a thorough analysis of the site.
The Report includes a drawing of the Duff era period plan as well as a drawing of the existing conditions which include the various garden beds, lawn, walkways, gazebos, and patio areas.
Plan as Resource
In maintaining the property, and also restoring what needs to be restored, the Report is indispensable.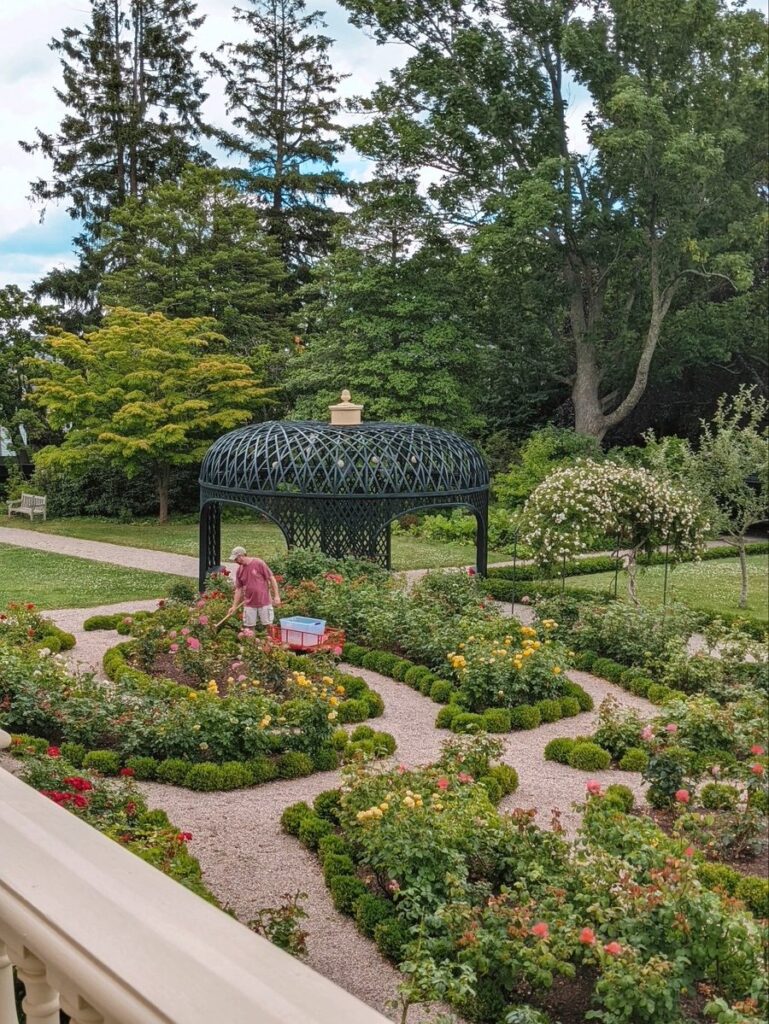 The Report says, "During the Jones family ownership, the landscape was developed as a small country estate with garden features that complimented the architecture, much of which remains today."
By the mid 1800s a new look to the garden was replacing the old Colonial stye of gardening .
This property reflects that new landsape approach, referred to as a more natural look. New York landscape designer and writer Andrew Jackson Downing became its major proponent in the first half of the nineteenth century.
Thus, the look of the landscape speaks to the most current design of that period. That includes an extensive rose bed, lawns, native trees and shrubs, perennial beds, boxwood borders, and resting areas with a gazebo.
It is the Cutural Landscape Report that today guides the staff and the volunteers, including the Garden Club of Buzzards Bay, founded in 1930. The Garden Club has been working at the garden since the 1960s as a community service project.