Crockett's Compost Bin Works Well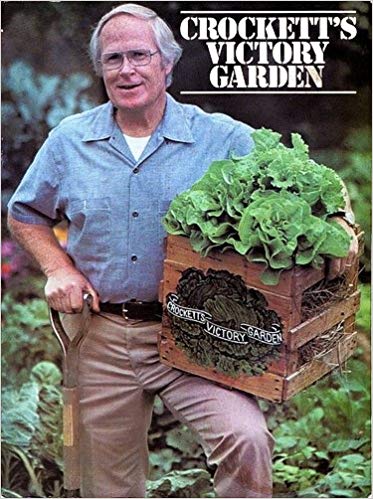 Crockett's compost bin works well –
A few days ago the Boston Globe featured an editorial called "Time to embrace composting. No, really."
The message struck me in a somewhat personal way since I just had my compost bin rebuilt.
The final words in the title made me see the importance the writer attempted to give this message.
The world is full of too much garbage. Where possible, we need to recycle it as compost.
I have had a compost bin in the backyard, behind the shed, for almost twenty years.
The old one was decaying, and the wood no longer held together.
Three compartments make up the bin. One is full of the newest material that I add right now; the second is material from last year decaying so I can use it next year; and the third is the ready compost which I can use right now for any need in the garden. Next summer I just rotate each of them.
In having it built I followed the design of the drawings and photos from the original design that appeared in Crockett's Victory Garden published in 1977.
That is where I first saw this version of a compost bin. Some have called it "the Cadillac of compost bins.'
It is easy to use and offers plenty of space.
This photo of my old compost bin illustrates how I desperately needed a new one. This is the bin just a few days ago:
Here is a photo of the new version which I just had built this week: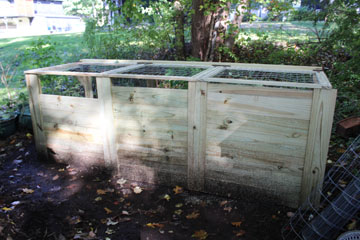 Gardeners and Compost
Gardeners have long seen the value of compost, even for a lawn.
Rochester, NY seed company owner James Vick (1818-1882) saw the value of compost in putting in a lawn.
He wrote in his magazine Vick's Illustrated Monthly in 1879 how a new lawn, installed in the spring, needs a bit of compost. He said: "Compost should be spread evenly over the surface and raked in."