As in the Nineteenth Century, Plant Hunters Still Travel the World
Sometimes you might think that the plants available for your garden remain a limited number, especially when you see the same plants for sale at both the garden center and the big box store.
The situation is quite the opposite.  New plants appear on the market each year, thanks to modern-day plant explorers.
A plant explorer can still find a totally new plant from the wild, as in the case of writer and horticulturist Dan Hinkley with his trips to Asia.
Some US growers, who you might call modern-day plant hunters, also travel the globe in search of new plants for the American garden.
John Gaydos, product development specialist for the grower Proven Winners, once said, "Most new products are developed by plant breeders."  PW works with sixty breeders all over the world. Many are hobbyist breeders in England, France, Germany, Poland, Belgium, Korea, Japan, Canada, the Netherlands, and the US.
A breeder could be a garden hobbyist who might find a natural mutation or a hybrid in a greenhouse or in the garden.  PW then tests that plant.
Gaydos said, "All [Proven Winners'] products are vegetatively produced."  Tissue culture, not the seed, is the method of choice for growing new plants. Thus one plant can produce 600,000 plants.
The trialing process takes three years.  PW grows thousands of plants to test each year.
I remember when the PW's Euphoria 'Diamond Frost' first came on the market a few years ago.  It won twenty-three  awards at that time. I grew it in my garden in a container and loved it. The tiny white flowers resemble 'Baby's Breath.' 
Today PW offers a new Euphorbia called 'Diamond Delight' which according to many gardeners is even better than 'Diamond Frost.' [below]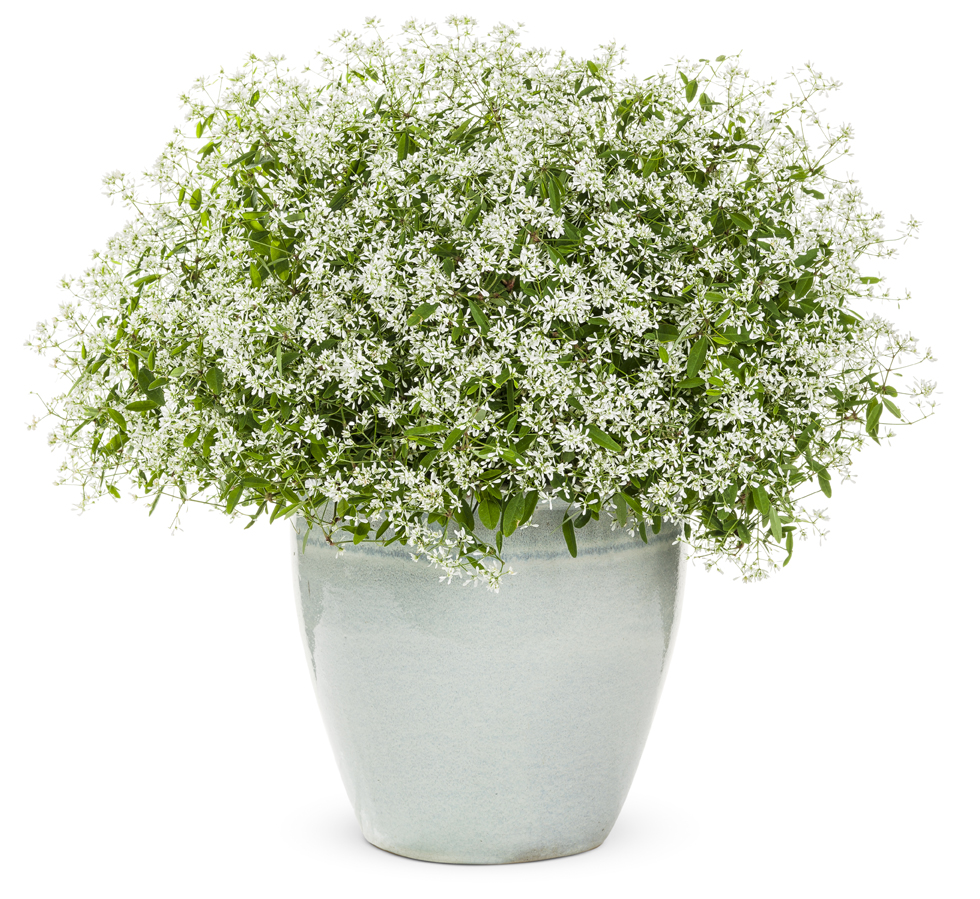 Though before the nineteenth century, but especially that century when the business was especially brisk for the middle class gardener, plant hunters traveled the globe to find new plants for the garden.
http://americangardening.net/dating-sites-with-phone-contacts/ writes in an article "Plants without Borders," "The way we garden in the United Kingdom and North America has been heavily influenced by the introduction of foreign plants. Since the 1600s, intrepid plant hunters have introduced numerous additions to our gardens."
Today growers like Proven Winners still surge ahead in search of that new plant for next season's garden.
Share this:
dating sites in pta