An Heirloom Dahlia Finally Blooms in My Garden
Three years ago I purchased the dahlia called 'Kaiser Wilhem' from an online dahlia catalog.
Among the hundreds of dahlias that were introduced in the nineteenth century, this is one that is still available. It was first introduced in 1892.
My 'Kaiser Wilhelm'  bloomed for the first time this summer. I grow several dahlias, so I know that I have to dig them up in the fall and store them for the winter.  And so I did with this dahlia as well.
The 3-inch flower is unusual, unlike any other dahlia I have grown,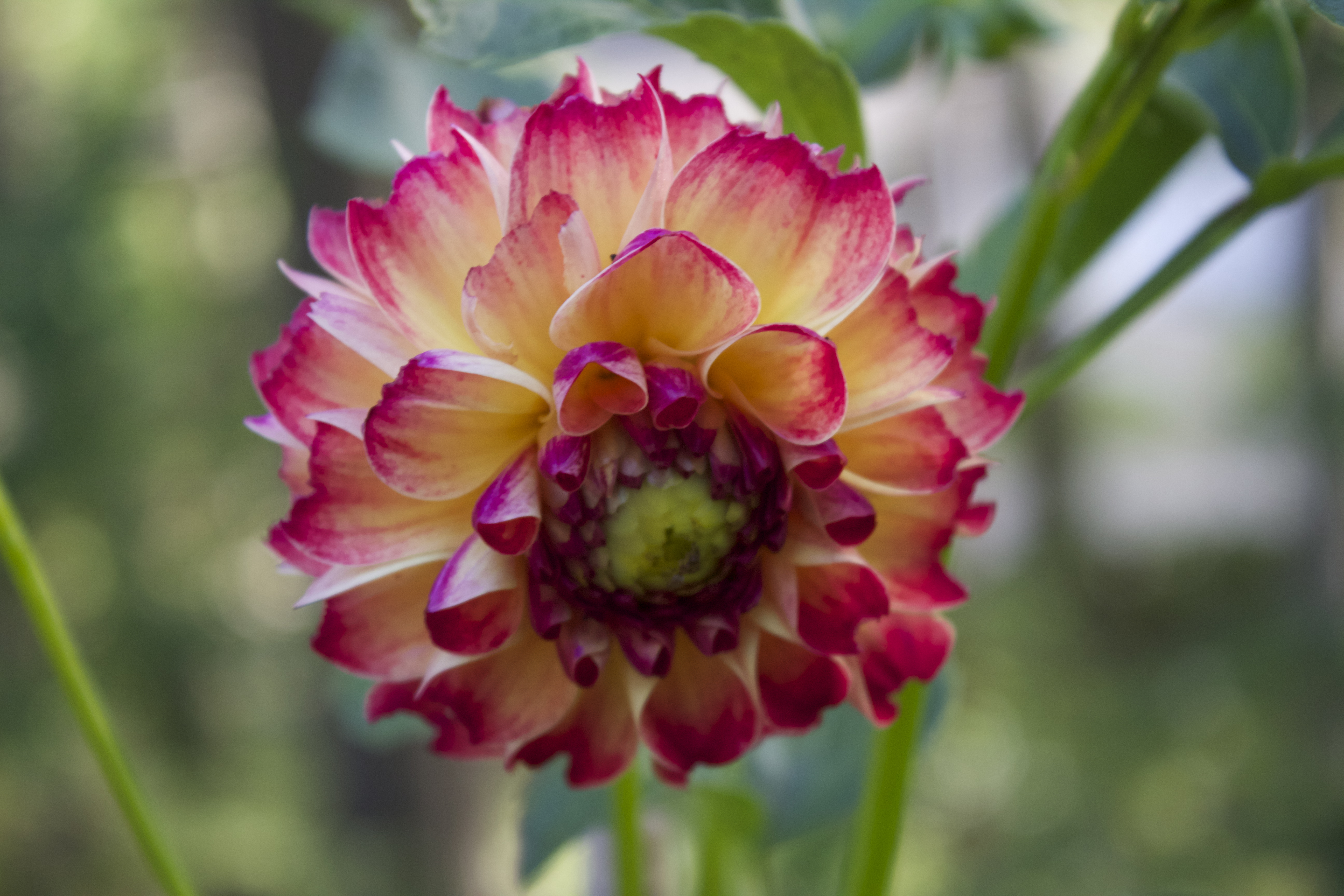 According to Flowers: A Guide for Your Garden by Ippolito Pizzetti and Henry Cocker  the first dahlias are mentioned in Italy in the year 1810 in a garden catalogue.  In 1817 the Boboli Gardens in Florence grew several varieties of dahlias.
The great dahlia craze in Europe began at the same time. By 1826 sixty-two types were cultivated in England.
From England the interest in dahlias spread to America as well.
American garden companies encouraged the cultivation of dahlias.  Philadelphia nurseryman Thomas Meehan wrote in the January 1882 issue of his magazine Gardener's Monthly: "Blooms of this new species, Dahlia Jaurezi, were exhibited by [New York seedsman] Peter Henderson at the November meeting of the New York Horticultural Society."
dating in bridgend area, a collection of many  heirloom plants and much more,  once proclaimed 'Kaiser Wilhem' the Spring-Planted Bulb of the Year.
In my garden I was just happy finally to see the flower on this old-fashioned dahlia.