After 100 Years This Lawn Remains the Same
Recently I came across a catalog from Boston's W. W. Rawson Seed Company for 1901.
An ad in the catalog listed Rawson's Arlington Grass Seed as one of the items for  sale. The ad included a photo of a lawn in Wollaston, Massachusetts. [below]
Since the house in Wollaston on Grand View Avenue was not far away, I drove over and discovered the lawn had not changed in over a hundred years.
Here is the image from the seed catalog: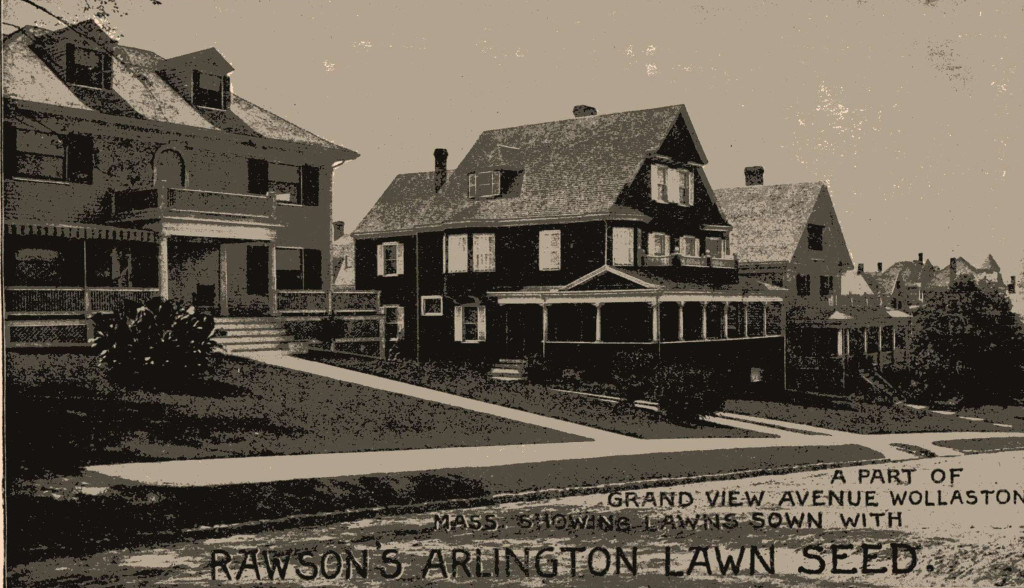 Here is the way the lawn looks today from the photo I took: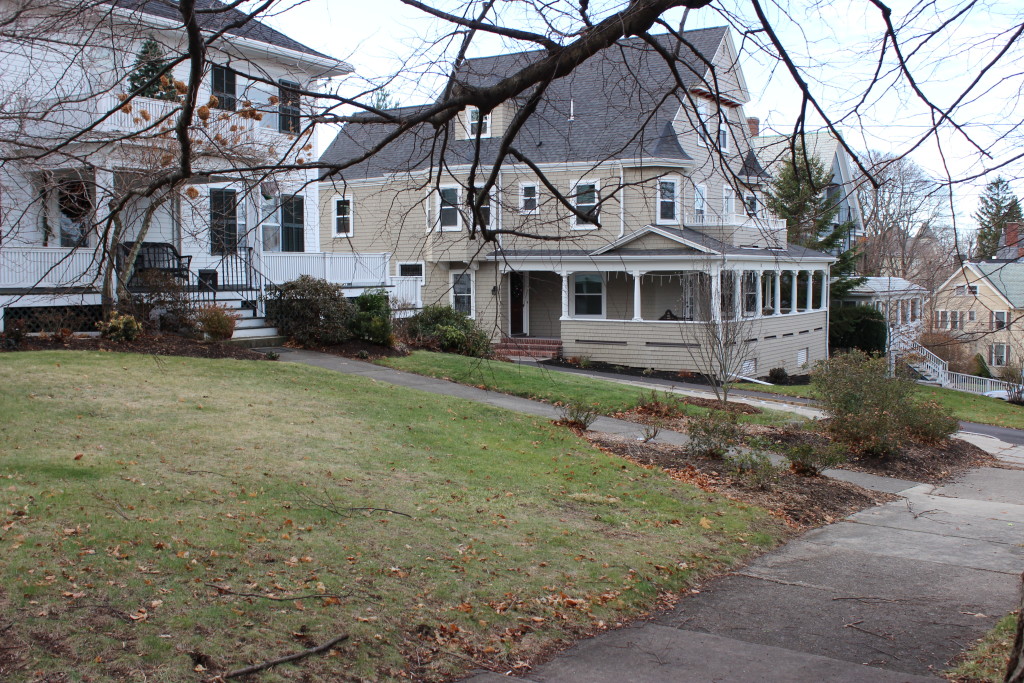 Not much different, is it?
Now you can see how long the lawn has been part of our landscape experience.  In 1901 homeowners needed a lawn because the Rawson Seed Company catalog illustrated its importance for a home landscape.