Advertising Influences How We Garden
Learning happens when the words you just read or the idea you just heard seems to click inside.
That happened to me last week in Connecticut at a Garden Writers Association regional  meeting I attended.  Though it was a hot summer day, it was truly beautiful driving through the Connecticut country hills and small towns.  About twenty people gathered for the event which included a speaker and garden tours.
We met at the Bellamy-Ferriday House and Garden [below] in Bethlehem, a colonial style home with a garden first designed according to the pattern of a carpet in the house.
'New Dawn' roses and several other varieties were in flower.
Organic land care expert Bill Duesing, the speaker, gave the opening talk in the morning.  His talk focused on the need for bio-diversity in the landscape.  He encouraged us to grow food, and incorporate native plants in the garden.
He said, "So much of our landscape comes from people who want to sell us something."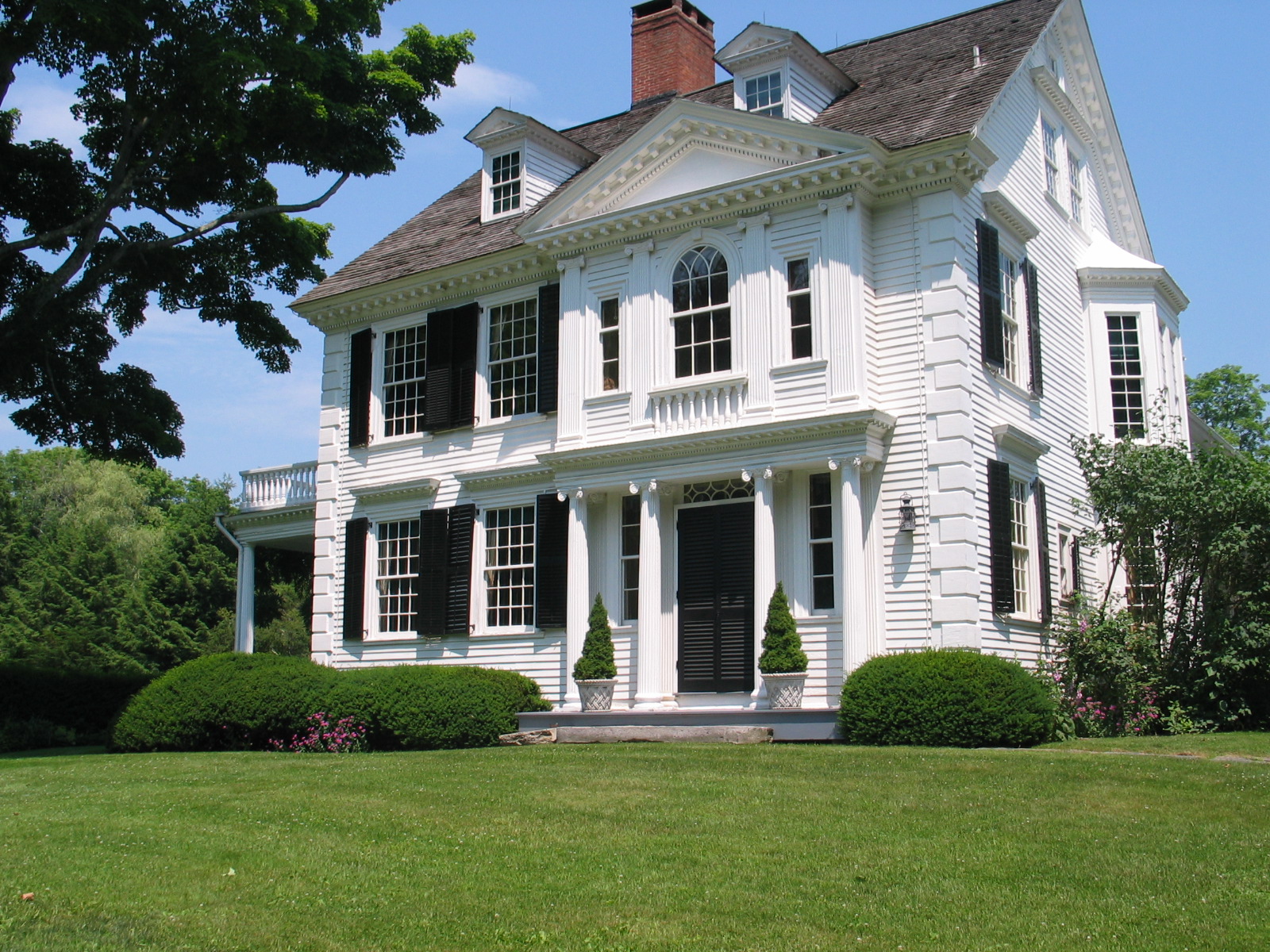 That made a great deal of sense to me.
Selling the garden began on a large mass marketing stage at the end of the nineteenth century with the rise of advertising and mass production.
American gardening changed forever.