How about a Talk on My New Book?
Right now I am looking for opportunities to talk about my new book All about Flowers: James Vick's Nineteenth-Century Seed Company.
The book will be out in late April.
Ohio University Press will publish the book just in time for spring gardening.
Here is a flyer on my talk "Favorite Victorian Flowers." [below]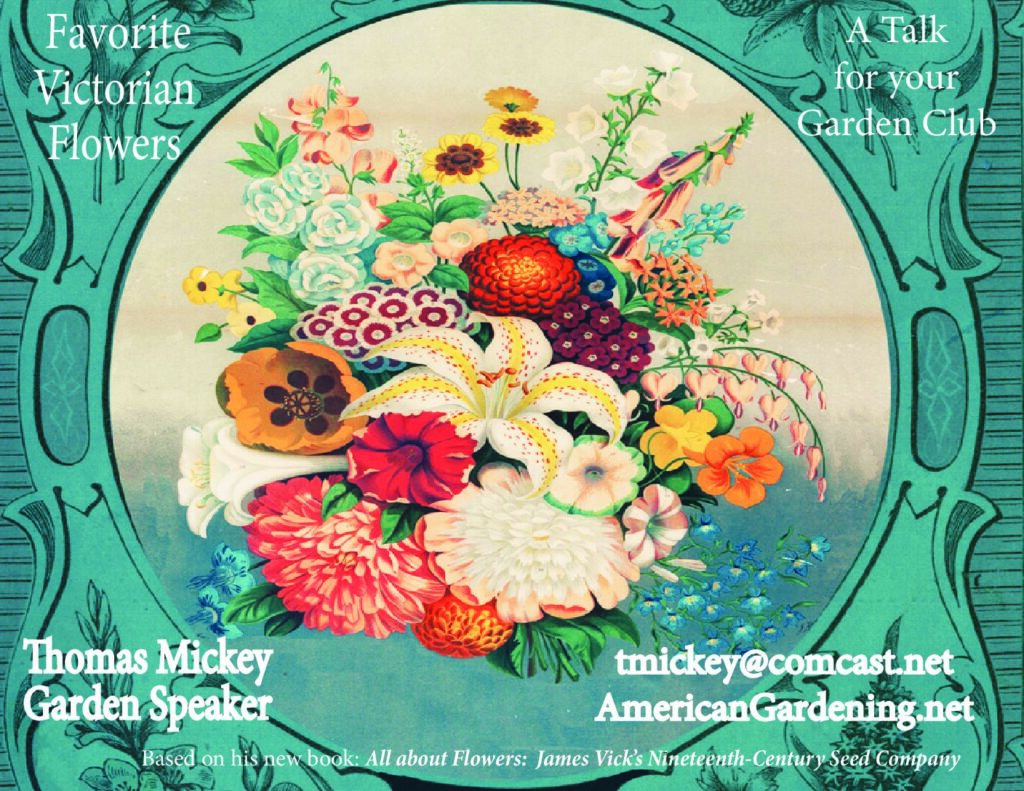 James Vick
Rochester, New York seed company owner James Vick (1818-1882) sold the garden flowers that we still grow today. He truly filled the role of a Victorian horticulturist.
His great passion was his love for flowers. He spent his life helping people garden and develop a love for floriculture.
The flowers for the garden, many annuals, that he sold we still grow and love today.
The Talk
Do you have a group that would like to hear a garden talk called "Favorite Victorian Flowers?" The talk is based on my new book, and filled with flowers from Vick's catalogs and magazine.
If you want me to give a talk, on Zoom if you prefer, please let me know.
Look forward to hearing from you soon.