A Primrose Steeped in Garden History
You never know what you will find at a spring Flower and Garden Show. For sure the Show  always offers a relief from winter, and that's well worth it.
Sometimes however you find a surprise.
As I walked the aisles of the Connecticut Flower and Garden Show in Hartford last week, I came across a primrose in the designed landscape by Comets to Koi.
The variety was  Primula Elatior 'Gold Lace', with its popular name Victorian Lace Primrose. [below]
This is an old variety of primrose that was popular in the English garden both in the eighteenth and nineteenth centuries.  But it also became part of American gardens as well.
Rudy and Joy Putnam Favretti mention this plant in their book http://americangardening.net/secret-dating-site/. They list it among the annuals and perennials in the United States that appeared in gardens between 1776 to 1850.
Philadelphia seedsman http://americangardening.net/dating-site-aisle/ also gave planting instructions for this tiny flower  in his book American Gardener, written in 1806.
According to bear dating apps, "In 1822, cultural details were described in great detail in the monumental work of the 'Encyclopedia of Gardening' for Victorian gardeners." The English writer and gardener John Claudius Loudon had published the Encyclopedia as a resource for gardeners.
Rochester, NY seedsman James Vick (1818=1882)  included the primrose in his seed catalog of 1874. [below]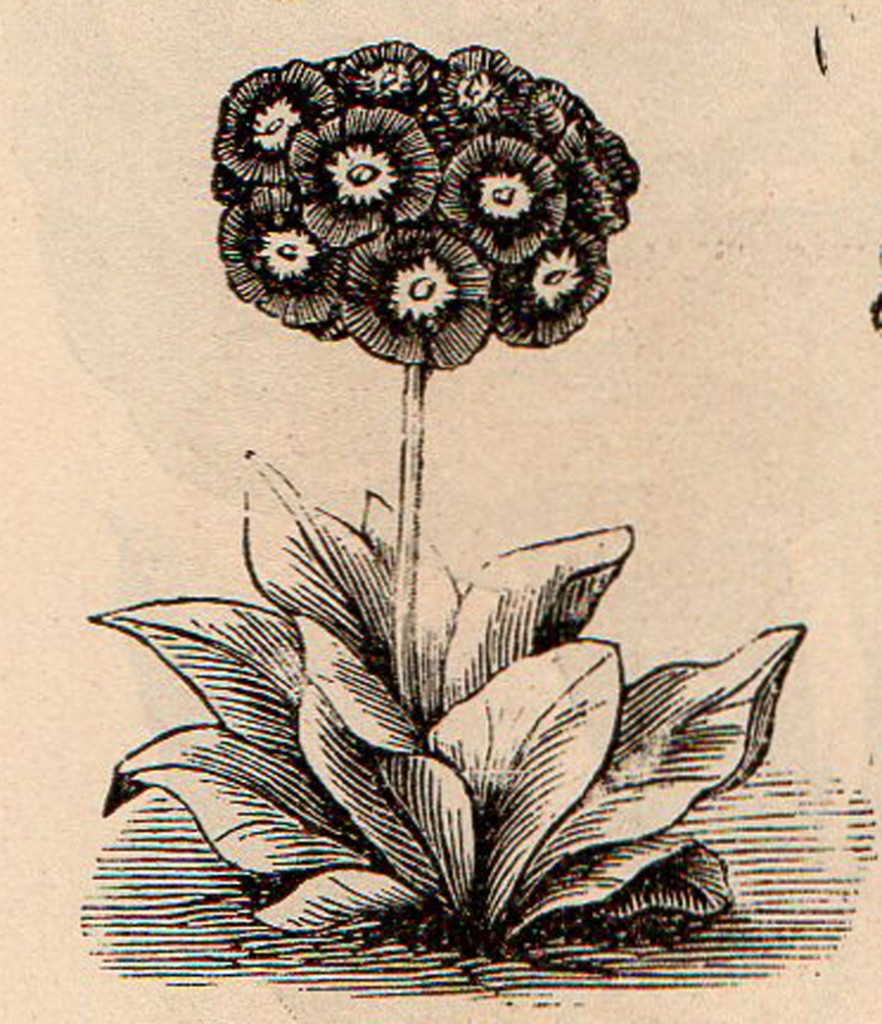 This tiny hierloom plant, the primrose, on display at the Connecticut Flower and Garden Show, links a visitor to English garden history, American garden tradition,  as well as the seed industry in this country.