19th Century English Garden Writer Robinson Encouraged Flowering Shrubs
In the nineteenth century carpet bedding schemes prevailed in American gardens well into the 1890s.
Carpet bedding meant using annuals like flowers and colorful leaved plants such as alternanthera or coleus to form a design on the lawn.  The design often reminded one of the intricate patterns of a carpet, and thus the name for this gardening practice, imported from England.
The English garden writer William Robinson (1838-1935) discouraged carpet bedding, and instead urged gardeners to cultivate flowering shrubs.
In his book The English Flower Garden, first published in 1883, he wrote: "If one-tenth the trouble wasted on 'carpet-bedding' plants and other fleeting and costly rubbish had been spent on flowering shrubs, our gardens would be all the better for it. There are no plants so much neglected as flowering shrubs."
Robinson would be quite contented today because many varieties of flowering shrubs have made their appearance in our gardens over the last few years.
For me, one of my favorites still remains the old fashioned Weigela florida [below].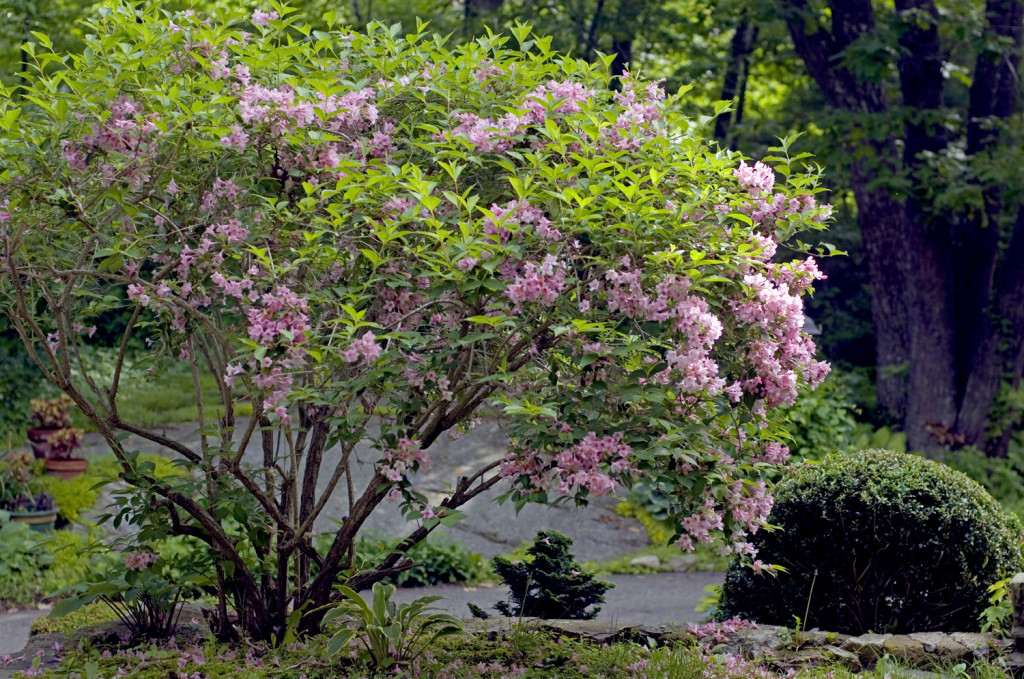 The Weigela came from China to England in the early 1850s.  Soon thereafter it came to America where it has been a staple in American gardens ever since.
Even though there are new varieties of this shrub, this old fashioned Weigela still puts on a show in my garden.
Robinson engaged in an ongoing debate with  landscape architects, who he was convinced were somehow invested in the bedding system. Richard Bisgrove in his book dating gay silver daddies in seattles wrote: "The mission of the Garden [Robinson's garden magazine] remained clear. It was there to vanquish the evil of the bedding system, and increasingly to remove that bad man, the architect, who was to blame for the geometrical bedding and much other garden nonsense, from meddling with the beauties of the garden."
Through his extensive writing Robinson enjoyed a platform to expound on English garden style.  He was, after all, referred to as "the father of the English flower garden.'